Notice:
The Westfield Fire & Rescue District Trustees are seeking candidates for the position of Fire Chief. This position will fill the void created by the pending retirement of the current Chief. This full-time position, with a competitive salary and benefits package, reports to a Board of Trustees and is highly visible within the community.
The Westfield Fire & Rescue District covers Westfield Township and the Village of Westfield Center in Medina County, Ohio. Though largely rural, Westfield is home to the Westfield family of companies, leaders in the insurance and banking industries. Bordering Chippewa Lake, the largest inland natural lake in the state, the are is known for boating, fishing, and water skiing. At the intersection of I-71 & I-76, Westfield Township is a short drive to sports, shopping , and nightlife in Cleveland, Akron, Canton, as well as the Lake Erie Islands.
Candidates for the position of Fire Chief shall have a minimum of 10-years' experience in fire and EMS, preferably with a combination department, and 5-years as a Captain of higher. Minimum qualifications include Ohio Firefighter II, Paramedic, Fire Safety Inspector, and Fire or EMS instructor (or assistant instructor). Candidates should be prepared to demonstrate success in planning, budgeting, incident command, and managing programs, scheduling, and personnel. A Bachelor's degree in Fire Science, Business Management, Organizational Leadership, or similar discipline from an accredited college or university is desired. Completion of the NFA's Executive Fire Officer Program or the OFCA's Ohio Fire Executive is desired. Comparable combinations of experience, education, community involvements and certifications will be considered.
Interested candidates shall submit a resume and cover letter to Trustee Kent Patterson, Westfield Township, 6699 Buffham Road Seville, OH 44273,  Medina County no later than May 27th, 2022. Initial interviews are expected to be scheduled early in June, 2022.
About Westfield Fire & Rescue
Located at 8515 Virginia Drive in Westfield Center, the Westfield Fire & Rescue Department consists of 22 dedicated volunteers, daytime staff and a full time Chief. These men and women are your friends and neighbors who are committed to respond when needed most.
Westfield Trustee Kent Patterson serves as chairman of the Fire & Rescue Department, along with leadership from Fire Chief, Richard Fletcher. Richard joined the fire service in 1982 and became Chief in 2010.
Please contact us if you have any questions, concerns, or comments. You also call the Chief Fletcher at 330.887.5541 or Trustee Schmidt at 330.461.2130.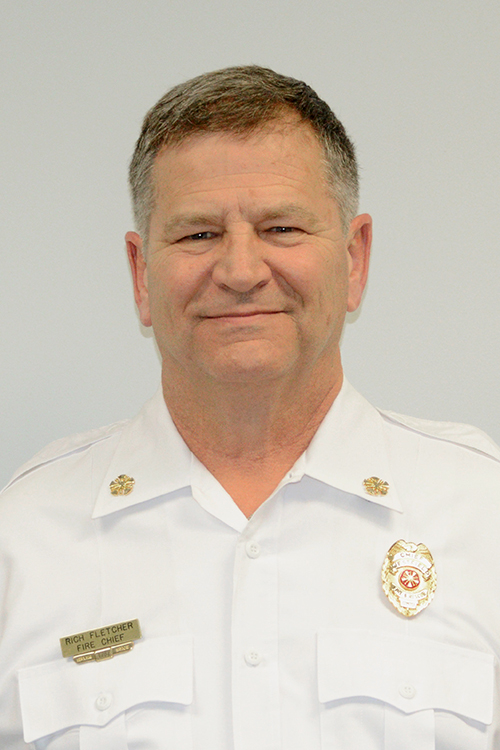 Fire Chief Richard Fletcher (BIO)
Become a volunteer
Being a volunteer emergency responder is a rewarding experience and an extraordinary way to serve your community. It takes dedication, sacrifice, leadership and mental/physical stamina.
If you are interested in volunteering with the Fire & Rescue Department, please complete and submit the volunteer application.
Westfield Fire & Rescue Mission Statement
Duty. Honor. Community
Westfield Township Fire Department is dedicated to providing timely, effective and professional quality emergency medical and fire safety services to our diverse and continually changing community. By using all available resources in the most efficient, responsible and compassionate manner, we meet the needs of our members as well as those of the community at large.